Book Sale Dates:
There are no scheduled book sales at this time.
The Friends hold book sales at the Manhattan Beach Library Community Room in the southeast corner of the library building on the first floor.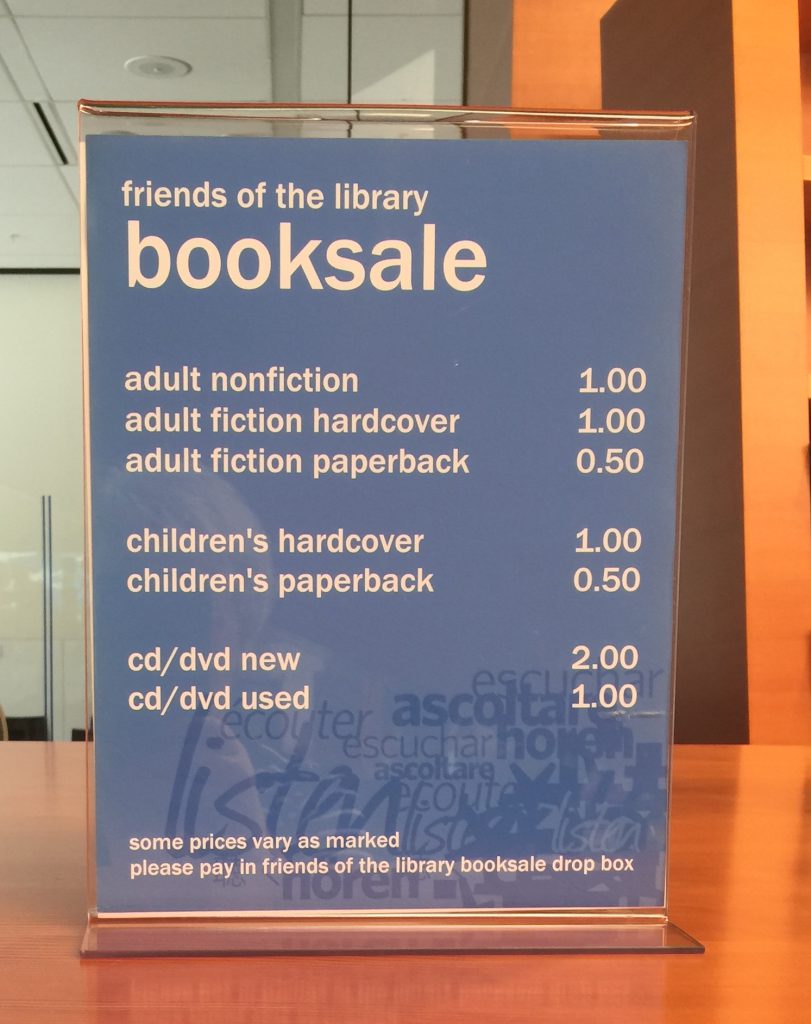 The Friends often need help with book sorting for setup the day before each book sale. If you are a community member or part of a Manhattan Beach organization and would like to volunteer to help with book sales, please email: MBFOL90266@gmail.com.

You don't have to wait until the next book sale to purchase donated books at excellent prices! There is an ongoing book sale in the new Manhattan Beach Library. The Friends shelves are located to the right of the landing of the steps on the first floor adjacent to the elevator.
The Friends also have a "Top Rated Seller" eBay account and update listing every day! Click here to visit our eBay account and see what's currently for sale. We will even deliver the books you buy right to your door if you live in the South Bay.